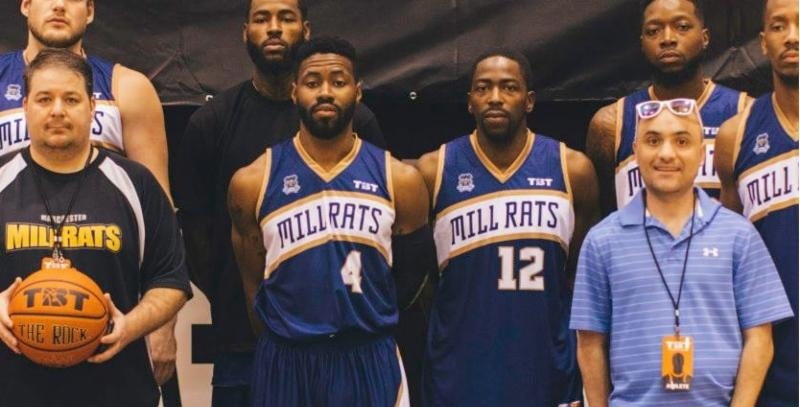 The Saint John Mill Rats have joined The Basketball Tournament (TBT – www.thetournament.com) for 2016 in the Northeast Region.
This year's field has been pared down from 97 teams in 2015 to 64 this year. And the winning prize has been doubled up to $2 million dollars – winner take all.
Voting runs from now until June 1st. Twelve teams in each region get in automatically by vote count. Four additional teams in each region receive at-large bids. The Northeast Region kicks off July 16th, with the Super 16 July 21-23 also in Philadelphia, and the Championship August 2nd in New York City.
The Mill Rats need your help!
CLICK HERE TO REGISTER TO VOTE AS OUR FAN
TEAMS ONLY GET IN THE TOURNAMENT BY VOTES!
FANS SHARE $200,000 OF THE WINNING TEAM'S PRIZE!
Curious about how The Tournament works? Click here to read the process.
"We are putting together a roster that can win it all. A core group will be former Mill Rats players and possibly a few key additions," explained Mill Rats GM Ian McCarthy. "We felt we had a roster that could win it last year, but ultimately conflicts resulted in us having a very short roster the first weekend, and that hurt. So this year we are being very meticulous about signing up players who are 100% committed to The Tournament."
The Mill Rats are in the process of adding Anthony Anderson, Chris Smith, Gabe Freeman, Anthony Stover, and Kenny Jones to their initial roster in the next few days. As players are added they will be announcing them to the fans.