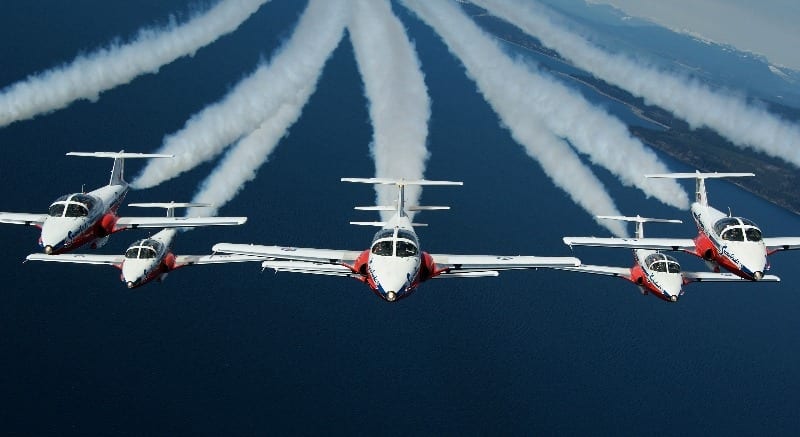 Organizers of Air Show Atlantic have secured the Royal Canadian Air Force (RCAF) Snowbirds and CF-18 Demo Team for the weekend of August 20-21, 2016. As a result they have advanced the date of the event by one week from their earlier announcement. Because of the new scheduling opportunity organizers have moved dates to take advantage of the RCAF's top assets, ranking among the best air show performers in the world.
The civilian performers are all expected to move to the new dates as well, so it is all good news and we now have the air show fans had hoped to see! The City of Miramichi has been very supportive and are excited at these new additions and the expected larger crowds that are anticipated as a result.
Become an Air Show Insider to get first chance at tickets and other opportunities as the Show dates get closer at airshowatlantic.ca.