All I want for Christmas is …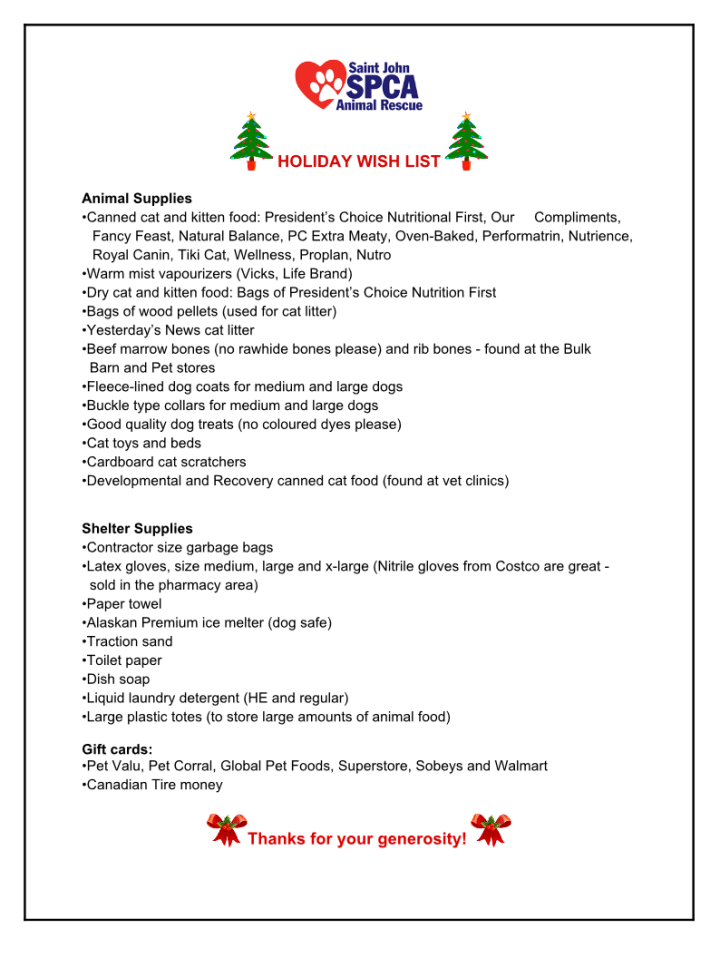 The SPCA Animal Rescue is open for visitation Wednesday through Saturday from 11 am to 5 pm.
They are located at 295 Bayside Drive.
For more information telephone (506) 642-0920, visit their website at http://spcaanimalrescue.com, like their Facebook Page, or follow them on Twitter @SPCAAR.