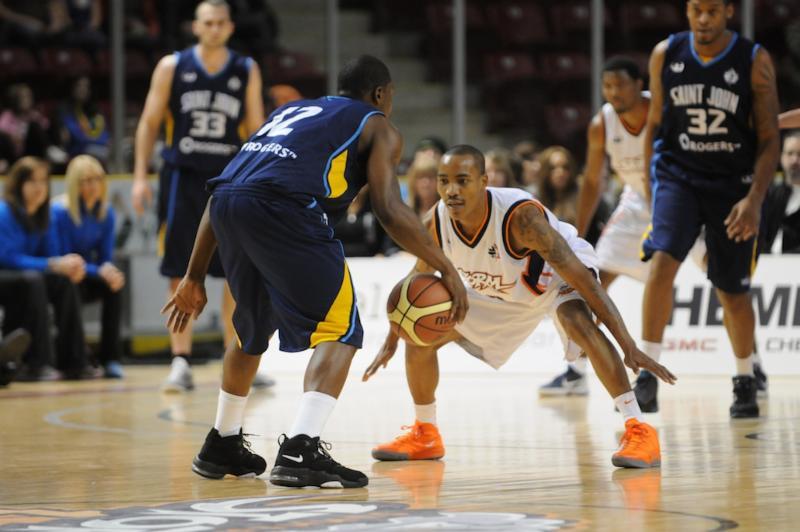 The Saint John Mill Rats are pleased to announce the addition of 5'11 veteran point guard Al Stewart to the roster.
Stewart, from Chicago, Illinois, shared the backcourt with Anthony Anderson on the Manchester Millrats in 2007-2008, and led a Rob Spon coached Millrats squad to within 1-game of the PBL finals in 2008-2009.   Stewart now re-joins his former teammate Anderson on the Mill Rats.
"Al is great point guard and knows instinctively how to distribute the basketball to scorers, and we have a lot of scorers," said Mill Rats Head Coach Rob Spon. "He is a great compliment to Doug (Herring) and knows AA's tendencies as well."
The Mill Rats announced last week the signing of two former NBL Canada league MVP's: in Anthony Anderson and Gabe Freeman.
After playing in Manchester, Stewart went on to play 3 seasons with the Island Storm and last year with the London Lightning.  For the Lightning, Stewart averaged 10.2 points, 4.2 rebounds, 4.1 assists, and 1.4 steals per game.  He was also named an NBLC All Star in 2013, and was named the NBLC Defensive Player of the Year in 2012.
Season tickets are on sale at the Harbour Station Box Office or by calling 506-657-1234 or by visiting www.harbourstation.ca For more information, visit www.millratsbasketball.ca or email hoops@millratsbasketball.ca.
The Saint John Mill Rats are part of the National Basketball League of Canada.
National Basketball League of Canada founded in 2011, is Canada's only professional basketball league. There are currently 8 teams, with 2 divisions: Central and Atlantic. The NBLC is committed to being one of the leading professional basketball leagues in the world. The NBLC provides Canadians, international athletes, coaches and officials the opportunity to participate in the game they love at the professional level. The NBLC is dedicated to raising awareness of the sport of basketball throughout Canada, by providing fans with an exciting and entertaining experience.
For more information on the league, please visit www.nblcanada.ca.