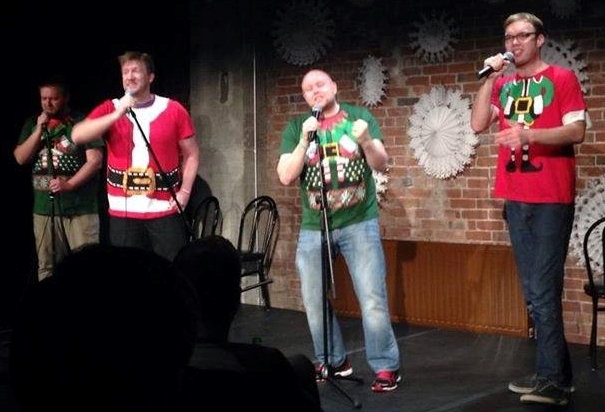 Saint John's longest running holiday comedy tradition – Twisted Christmas – returns for two nights at the BMO Studio Theatre on November 27th and December 18th at 7:30 pm.
The players of Improvisation Corporation are back to look at all of the traditions, memories and trappings of the holiday season and twist them to find new comedic takes on classic material!
Expect visits from Rudolph, the Grinch, Frosty, Ebeneezer Scrooge, Charlie Brown and even that old poop George Bailey! Join them for seasonal laughs and cheer!
Tis' the season to be merry! Looking for an evening filled with lots fun and laughs? This Christmas get TWISTED at the BMO Studio Theatre, 112 Princess Street! The Improvisation Corporation will use their powers of comedy and music to bring all of your holiday memories to life. Enjoy all of the memories and traditions of the holiday season through songs, skits, and more!
Tickets are: $17.50 adult / $12.50 student. Visit: www.ticketpro.ca or call 1-888-311-9090 to get your ticket.
AND … if you still haven't booked your Christmas party there are still a couple of slots left for a private Twisted Christmas show! Call 652-7582 for details!