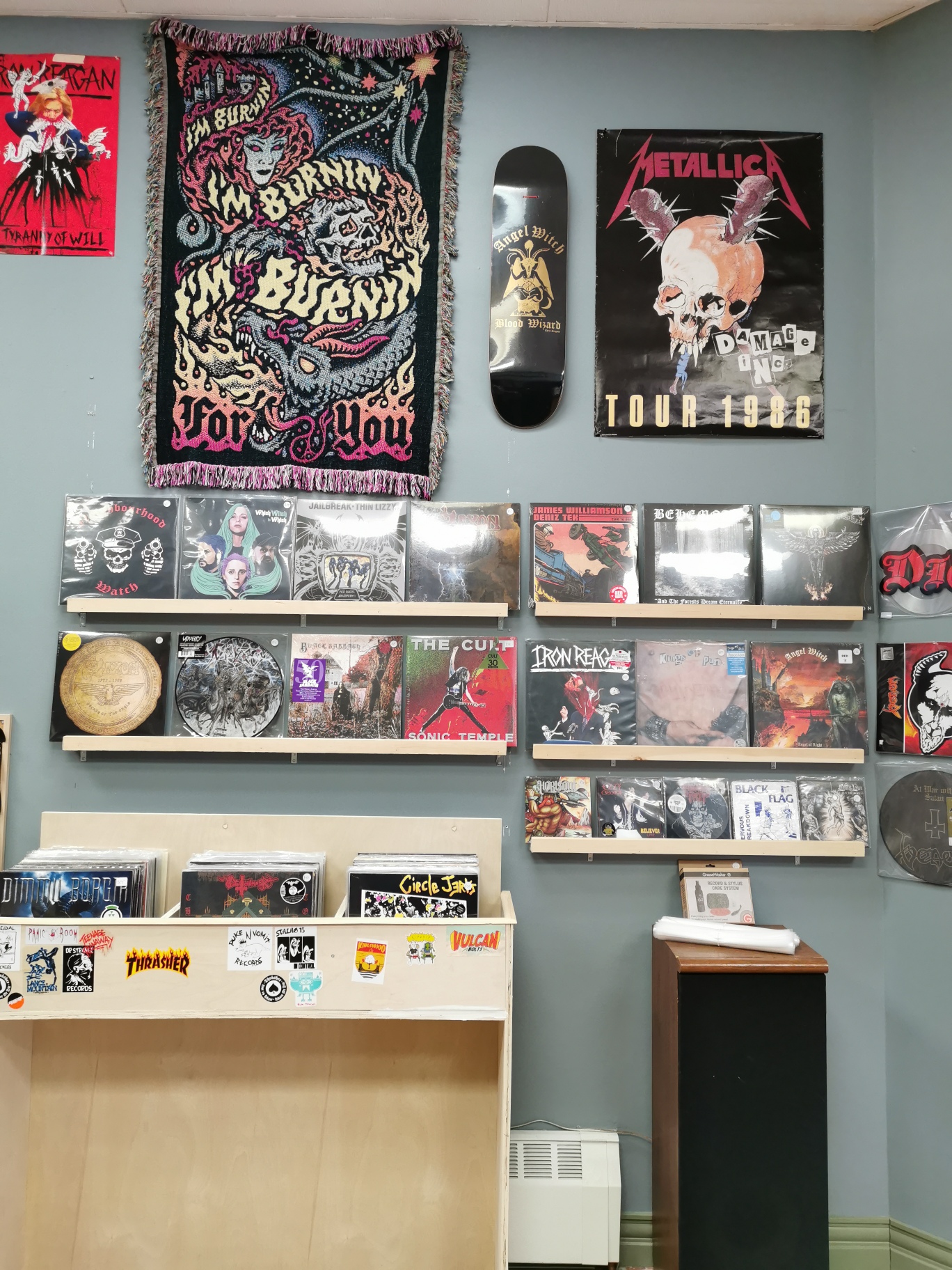 When you think of Uptown Saint John, immediately King Street comes to mind. As does Germain, Canterbury, Princess, and others. There is another street, somewhat off the beaten path, that is part of an important revitalization.
That's where you will find Riff Raff: Record and Skate Shop.
You can't miss the striking yellow awning at 12 Charlotte Street. It's where Trent Wheaton set up shop in March of 2020. COVID-19 forced a late opening in May, but Riff Raff was already adapting through e-commerce.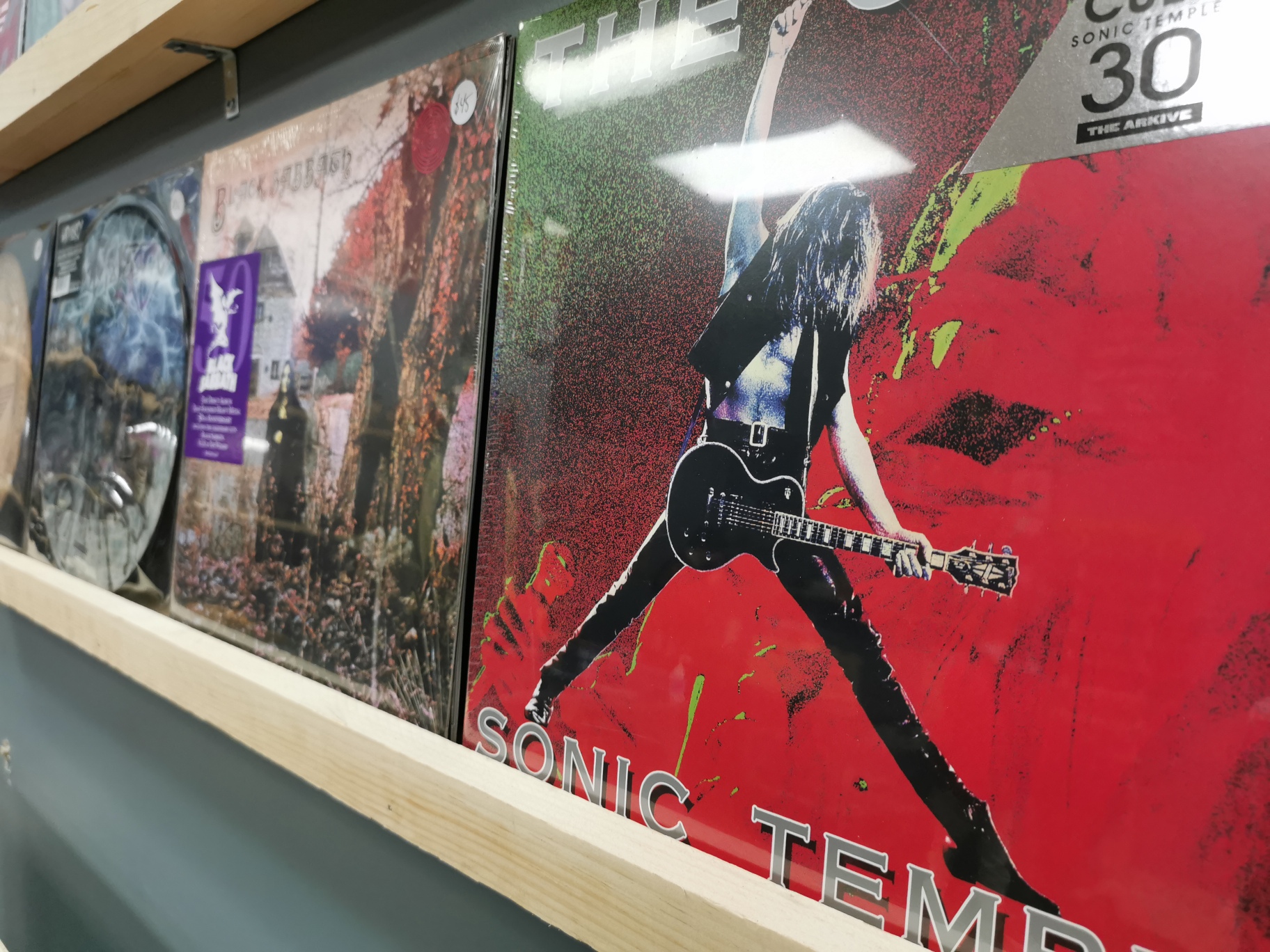 In-store, a larger than life Lemmy Kilmister overlooks the operation from above the room which is loaded with enough hard rock, metal, and punk vinyl to satisfy any degree of hard-edge musical taste.
The shop also carries a wide selection of skateboard equipment, clothing, and accessories. Essentially, it's a boutique music store where you can get really cool skate stuff!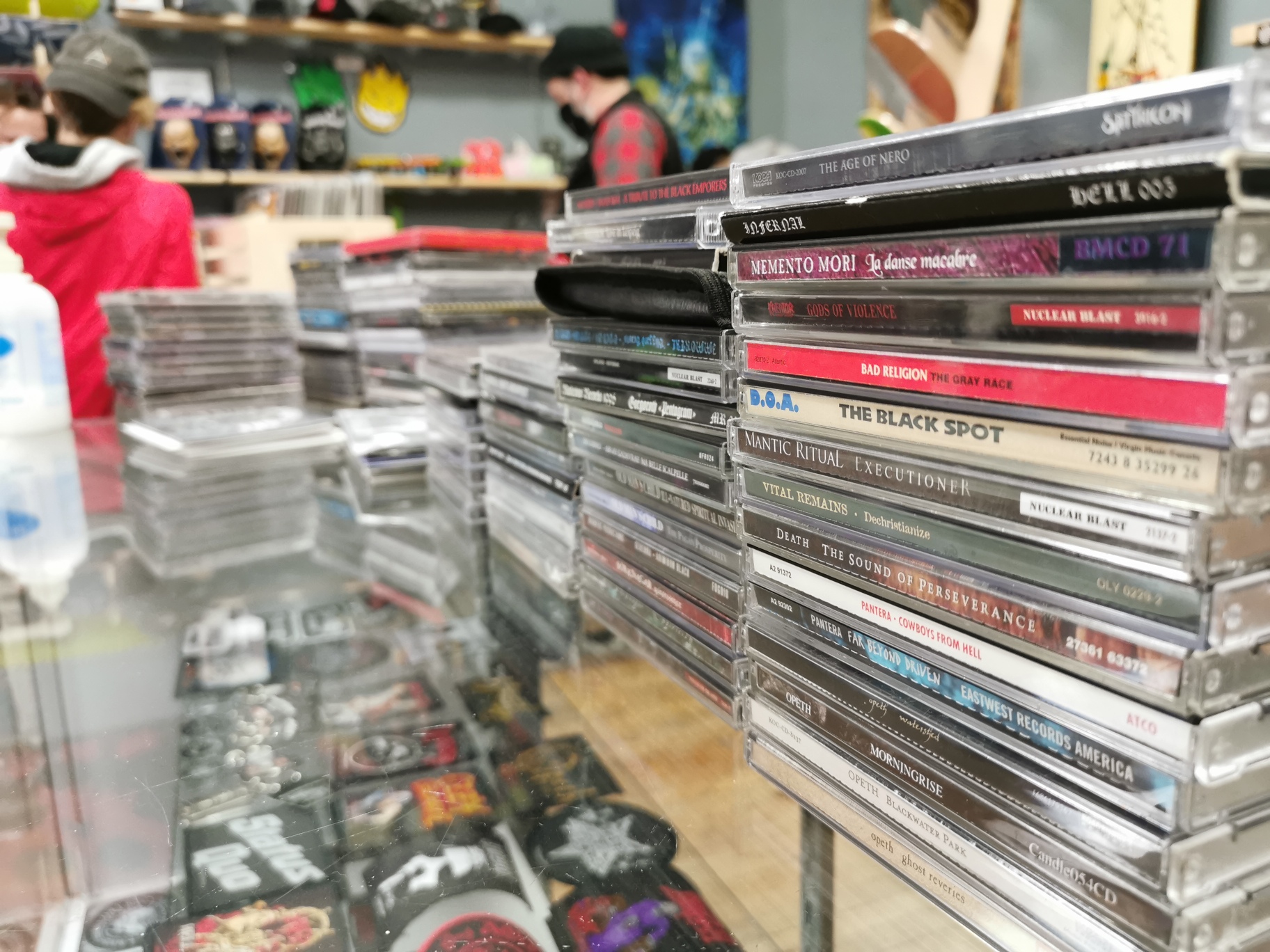 But Riff Raff isn't stopping there. The plan is to expand the music section to include pre-owned albums brought in by music lovers, with sights set on eventually becoming a live music venue.
In a city which once had "Sam's", "Radioland" and "A&A Records", the appetite is there for a specialty music store, one that compliments what Uptown Saint John already offers. The main difference being, the current music stores are 100% locally owned.
And for Saint John.
Visit Trent at Riff Raff, 12 Charlotte Street, and #LiftUpLocalSJ.
The post Welcome RIFF RAFF: Record and Skate Shop appeared first on Uptown Saint John.
Source: Uptown Saint John