It was bright and sunny and a fantastic day for a Clean Sweep uptown.  Over 80 people came out to lend a hand – those who live, work, play and appreciate uptown – teams and individuals – who helped us collect over 50 bags of garbage! Thanks to all who participated. The enthusiasm of our community in helping to clean up our urban neighbourhood is extremely impressive.
Thanks also to our sponsors, The Hilton for providing breakfast items, coffee, tea, and water – and participating; Country 94 and 97.3 The Wave for helping us share the event and for participating; The City of Saint John, Parks & Recreation for providing all of the tools and supplies needed via The Green Machine; and Market Square for assisting with all location logistics.
Uptown Saint John, the Business Improvement Association appreciates the huge representation of civic pride from our uptown members and we are more than thrilled to organize and host this event, this being the 4th annual.  Thanks again to all involved!
View photos here: http://uptownsj.com/blog/2018/04/27/uptown-clean-sweep-2018-what-a-great-clean-up-event/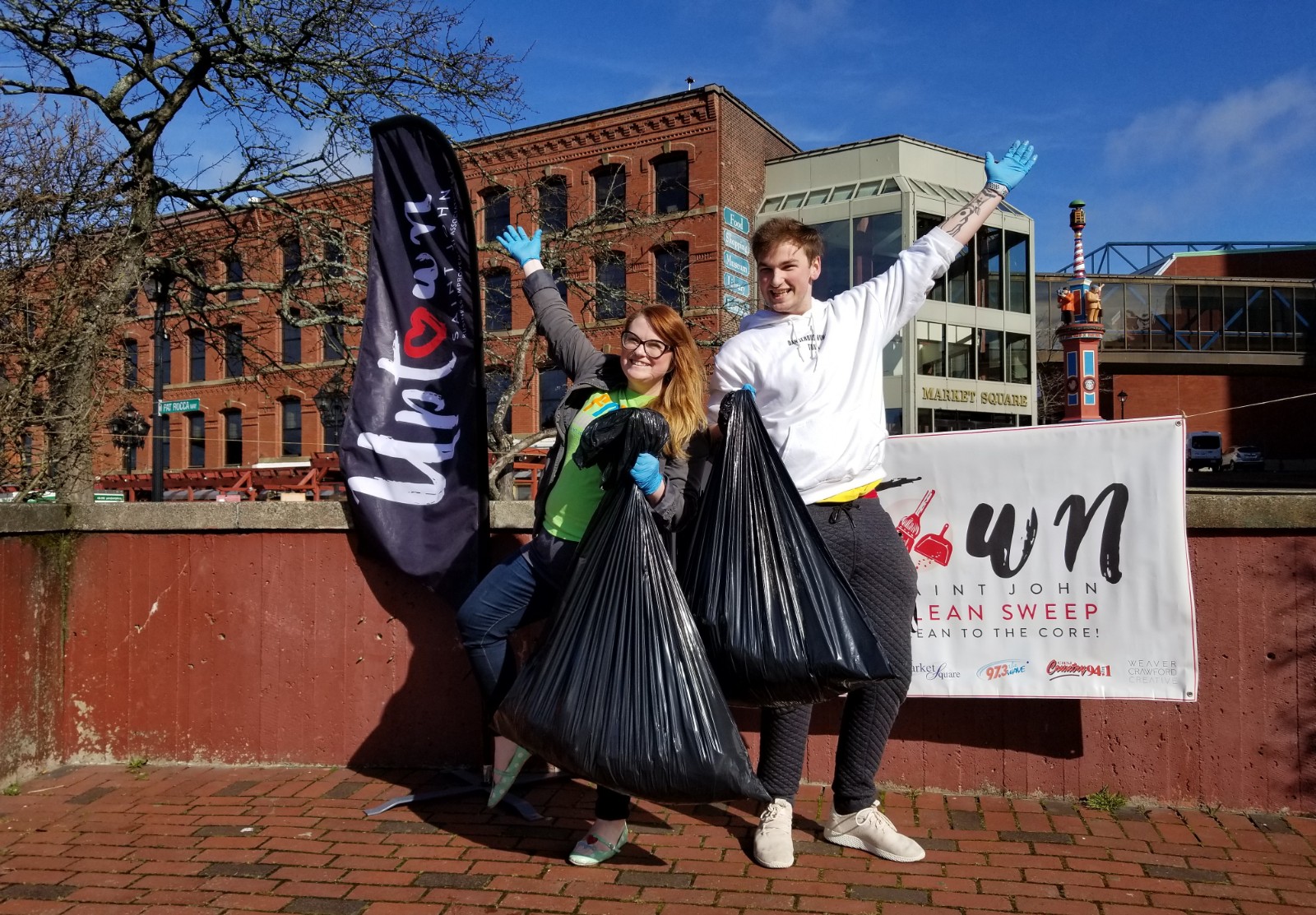 The post Uptown Clean Sweep 2018 – What A Great Clean Up Event! appeared first on Uptown Saint John.