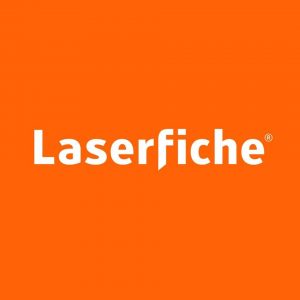 City of Saint John is pleased to announce that it has won a 2016 Laserfiche Run Smarter® Award in the Best Records management category. Laserfiche, a leading provider of enterprise content management (ECM) software, launched the Run Smarter® Awards program in 2005 to honour organizations that use Laserfiche technology to improve productivity, transform business processes and drive innovation.
As a part of an initiative to centralize the Community Planning, Building Inspection and Infrastructure Development departments as the One Stop Development Shop, City of Saint John staff digitized its recordkeeping system with Laserfiche. As a result, the city was able to eliminate paper filing and automate building permit review, ultimately shortening the turnaround time for issuing permits and earning the city a national award for municipal innovation.
"Initiatives like this will certainly help us on our Road to Smart Growth, our new Growth Plan," said Mayor Don Darling. "Our staff implemented the initiative and demonstrated that they are using innovation to move the City forward."
"When implemented by organizations with exceptional vision, technology has the power to transform enterprises and push entire industries forward," said Karl Chan, President at Laserfiche. "The leadership of Laserfiche customers such as City of Saint John inspires our innovation year after year. Congratulations!"
The winners of the Laserfiche Run Smarter® Awards were announced in February during the Laserfiche Empower 2017 Conference.
About Laserfiche

Laserfiche enterprise content management transforms how organizations manage information, automate document-driven business processes and make timely, informed decisions. Using Laserfiche, organizations can innovate how documents and unstructured information are processed and analyzed to achieve business results. Laserfiche provides intuitive solutions for capture, electronic forms, workflow, case management, cloud, mobile and government-certified records management. Since 1987, Laserfiche has been the trusted choice of more than 36,000 organizations worldwide. For more information, visit laserfiche.com or follow Laserfiche on Twitter, LinkedIn and Facebook.
Laserfiche®, Run Smarter® and Compulink® are registered trademarks of Compulink Management Center, Inc.