KV Players Presents "Jesus Christ Superstar"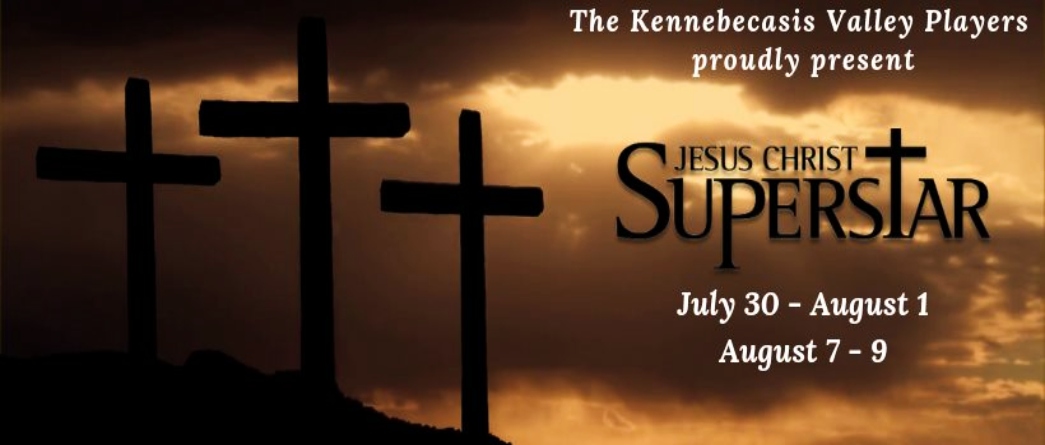 Jesus Christ Superstar has wowed audiences for over 40 years. A timeless work, the rock opera is set against the backdrop of an extraordinary and universally-known series of events but seen, unusually, through the eyes of Judas Iscariot.
The story, told entirely through song, follows the last week of Jesus Christ's life.
The iconic 1970s rock score contains such well-known numbers as "Superstar," "I Don't Know How to Love Him" and "Gethsemane."
Join the KV Players this summer as they bring back to the stage, Jesus Christ Superstar at the Kennebecasis Valley High School, located at 398 Hampton Road, Quispamsis, New Brunswick.
Tickets available online at https://www.kvplayers.com , by calling the Kennebecasis Drugs at 1-506-847-7561, or the KV Players Box Office at 1-506-847-1867. Orchestra seats are $17 a person and $15 a person for Balcony seats.
Show Dates and Times
Tuesday, July 30th, 2019 – 7:30 pm to 10:30 pm and Wednesday, July 31st, 2019 – 7:30 pm to 10:30 pm
Thursday, August 1st, 2019 – 7:30 pm to 10:30 pm, Wednesday, August 7th, 2019 – 7:30 pm to 10:30 pm and Thursday, August 8th, 2019 – 7:30 pm to 10:30 pm
Find the event on Facebook at: https://www.facebook.com/events/381487605832884/ 
View and Like KV Players on Facebook at: https://www.facebook.com/kvplayers/