Rockwood Park's 125th Birthday Celebrations and Events for 2019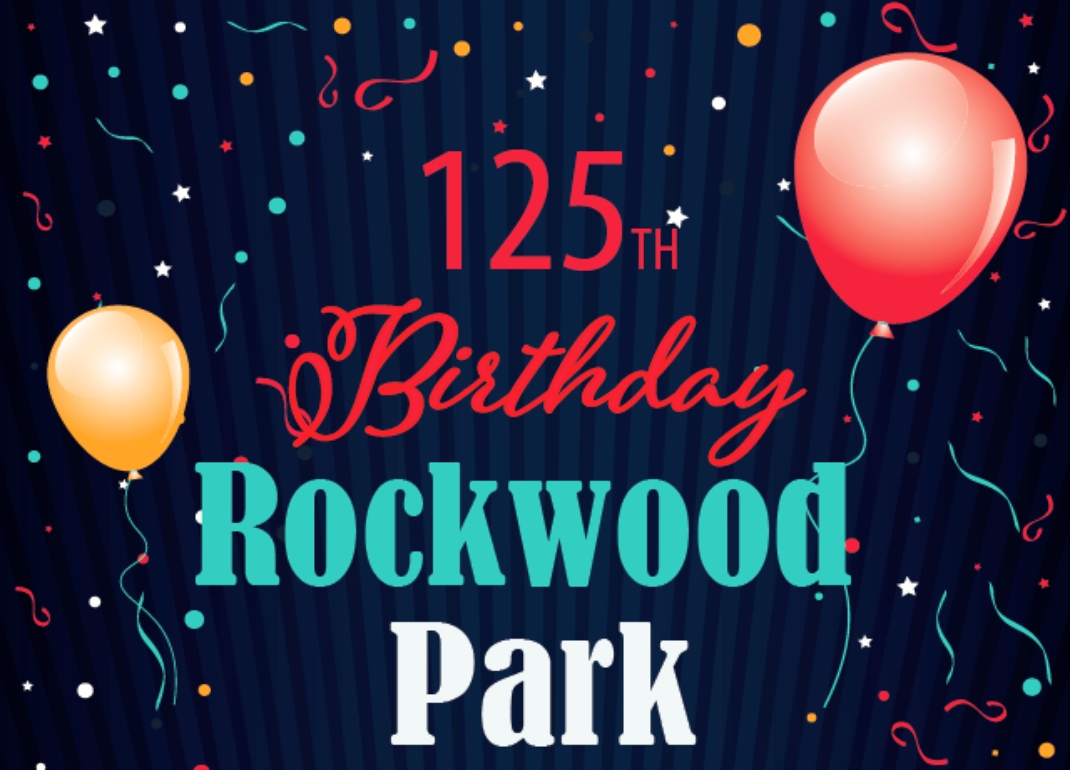 This year marks Rockwood Park's 125th Birthday and there are plenty of events lined up for you and your family to take in and enjoy!
Rockwood Park Interpretive Centre is located at 10 Fisher Lakes Drive in Saint John, New Brunswick and the Rockwood Park Campground is located at 142 Lake Drive South, Saint John, New Brunswick.
Public Events
Tuesday, June 25th, 2019 – David Goss Rockwood Park Birthday Celebrations Walk and Talk
David Goss alongside guest presenters are hosting Rockwood Park's 125th Birthday Celebrations Walk and Talk.
Meet at the Interpretation Centre for this walk around Lily Lake, with commentary primarily on the park's first 25 years, followed by a showing of over 150 images of the park's history from inception to present.
There will be light refreshments provided and the entire is event is sponsored by Rockwood Park.
This series of (mostly) Tuesday evening 1.5 hour and about 2 km walks have been held in and around Saint John for over 40 years.
Thousands have enjoyed learning more about the physical beauty or historic background of the areas explored which are different on each walk.
This is a FREE program funded by sponsors and all walkers do so at their own risk and neither the leader, assistants or sponsor are responsible for injuries while traveling to or from the walk or on the walk itself.
For more information call the Rockwood Park Interpretation Centre at 506-658-2883.
Find the event on Facebook at: https://www.facebook.com/events/2457013494519875/
Saturday, June 29th, 2019 – Passport to Parks: Canada Day Celebrations 
Saturday, June 29th, 2019 from 10:00 am to 3:00 pm is Passport to Parks Day, and we are celebrating the Canada Day Weekend by inviting you to walk through our Confederation Trail – a beautiful paved route that host 2 tonne monuments representing when each Province and Territory joined Confederation.
They have combined this walk with an ART IN THE PARK theme, and LOCAL ARTISTS will be setting up at different sites along the route to celebrate our rich Maritime artisan culture.
Watch them create, ask questions about their work and maybe even go home with a piece that speaks to you!
What better place for artistic inspiration and celebration of our unique landscape, than our very own Rockwood Park!
Find the event on Facebook at: https://www.facebook.com/events/inside-out-nature-centre/passport-to-parks-art-in-the-park/1229601727217180/
Sunday, July 28th, 2019 – Emera 10th Anniversary Celebration
Saturday, September 21st, 2019 – 2019 Rides at Rockwood Automotive Show 
They are gearing up for another great show for September 2019, with the return of the Car and Motorcycle Dyno to tune your ride for max power, with prizes for the top HP vehicle and bike.
Come check out our vendors section, for the latest in upgrades for your ride.
There will also be the return of the popular burnout competition at the end of the show.
With over 300 Cars Bikes Trucks and more on display, and all funds raised going to local charities, it will be the show not to miss.
Continue to check in for updates for the show.
You can see more on www.ridesatrockwood.com, "view" and "like" Rides for Rockwood Automotive Show 2019 on Facebook at: https://www.facebook.com/RockwoodRides/  find this event on Facebook at: https://www.facebook.com/events/2300514223293570/
Monday, July 8th, 2019, Saturday, July 27th, 2019 and Monday, August 26th, 2019 – Free Fun In The Park ( Formerly Movies In The Park)
Be sure to visit Rockwood Park's website at: http://www.rockwoodpark.ca/main.html
"View" and "Like" on Facebook at: https://www.facebook.com/rockwoodpark
Follow on Twitter: https://twitter.com/rockwoodpark
YouTube: https://www.youtube.com/results?search_query=rockwood+park+&oq=rockwood+park+&gs_l=youtube.3…1457.6106.0.6538.30.19.8.3.4.0.182.1926.11j8.19.0…0.0…1ac.1.3ZTy1rwEy0Y