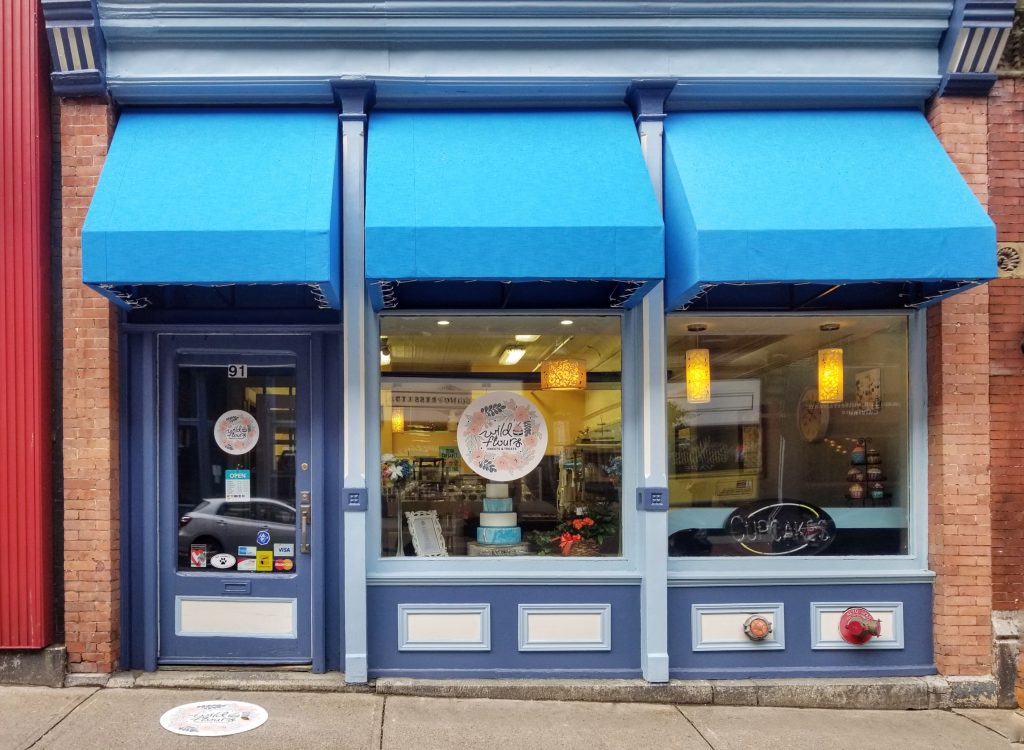 We all appreciate a good sweet treat and Prince William Street now has the perfect sweet spot.  Previously Piece O'Cake Custom Creations, Wild Flours Sweets and Treats owner Sarah McNulty wants to continue the quality customers have come to know, but change the game a bit by adding other types of goodies including delightful and delicious cupcakes, cheesecake, cookies, cinnamon buns, chocolate covered cherries and more.   As well, the space is now accommodating, inviting seating for those who want to escape into taste temptation bliss and enjoy their purchase with a cup of coffee or tea.
Stop by if you are having that incessant sugar craving, if you are looking for a new spot to meet with a friend or colleague or if you want to surprise someone with a truly delightful surprise.  Sarah is also continuing the tradition of creating custom order cakes for birthdays and such.  Gluten Free is available.
Welcome Sarah and all of your team at Wild Flours Sweets and Treats!
Find Wild Flours Sweets and Treats
On the street:  91 Prince William Street
Online: wildflours.ca
Facebook:  @WildFloursSweetsandTreats
Phone:  506.696.7622
Instagram: @wildflourssweets