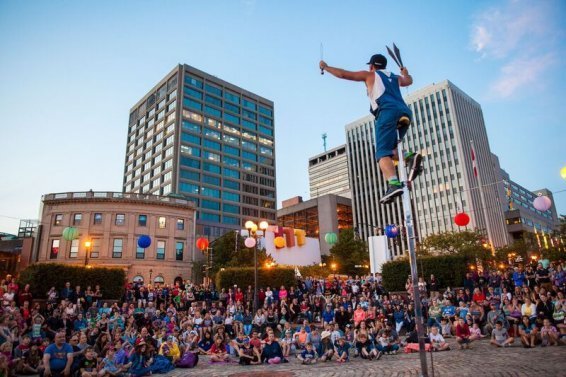 New Brunswick's Festival Place welcomes the 28th annual Buskers on the Bay Festival July 18th-22nd, 2018.
The festival has gained substantial reputation around the world as a signature event geared to those who seek a perfect blend of family fun and nightlife entertainment.
One of the oldest festivals in Canada and unique to the province, Buskers on the Bay Festival is a signature event of our region. Market Square hand selects the cream of the crop of professional street performers from every corner of the globe, delivering a festival that is a feast for the senses! See astounding acrobatics, hear uproarious laughter mixed with musical marvels, smell scrumptious scents of delectable eats, be touched by impeccable artistry and get a taste of the incredible energy that this festival brings!
For a detailed schedule of daily events visit the Buskers on the Bay website.
Event Times 11:00 AM – 8:00 PM
info@marketsquaresj.com
/www.discoversaintjohn.com/event/buskers-bay-festival