CTO, Elad and his team (pictured above) enjoy a comfortable, bright and functional workspace here in Uptown Saint John.
Pronto is a technology company which provides no-hassle organization of your building and repairs project through their handy and easy to use app.  Though this app isn't available in Canada yet, their idea is hot, and is proving so popular they are expanding and plan to hire approximately 20 more staff in the near future.  New Brunswick, and we here in Uptown Saint John are fortunate to house this innovative company and include them in our thriving uptown IT sector.  Pronto, we applaud you!  Thanks for your smarts and energy and putting us on the map in this way!
Urban space and functional IT infrastructure lend to a wonderful working environment on Canterbury Street.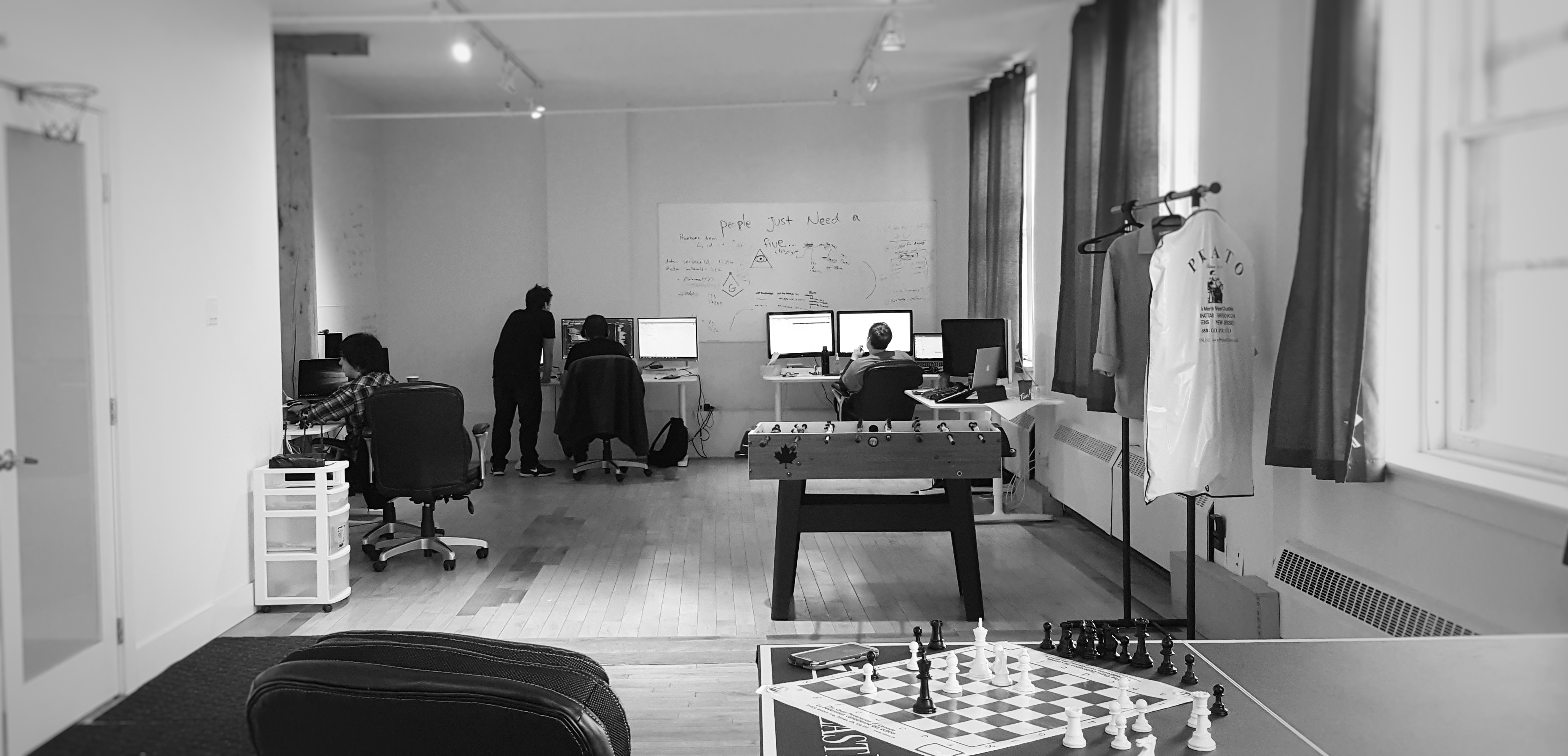 The post Pronto, An American IT Company, working here in Uptown Saint John is expanding! appeared first on Uptown Saint John.