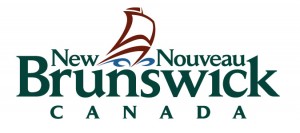 Andrew Daley of Green Mountain has been appointed the new chair of the Premier's Council on Disabilities.
"The council makes an important contribution to improving the lives of persons with a disability and I am honoured to be appointed chair of the Premier's Council on Disabilities," said Daley. "The next three years will be a busy time for the council and I am happy to be given this opportunity."
The new members are:
Andrew Daley, Green Mountain (Local Service District of North Lake), chair
Annie Chiasson Doiron, Tracadie
They join current council members:
Linda Ferrier, Fredericton, treasurer
Noëlla Hébert, Saint-Louis de Kent, secretary
Sheila Rogers, Bathurst
Christine Evans, Saint John
Michael George, Saint John
Cheryl LeBlanc, Shediac
Dawn Stevens, Fredericton
Marc LeBlanc, Beresford
Brent MacPherson, Fredericton
Michèle Ouellette, Edmundston
"Annie will bring an important perspective to the council," said Daley. "She is a strong advocate for those in the northeast of the province. The council is fortunate that she has agreed to become a member and to contribute in this way."
The council meets four times a year in addition to other public meetings. It advises on matters relating to the status of persons with a disability; brings before the provincial government and the public matters of interest and concern to persons with a disability; promotes employment opportunities of persons with a disability; and supports access by persons with a disability to all services offered to New Brunswickers.
Other areas of focus for the council include employment, transportation, education, barrier-free design and home care, among many others.
More information about the council is available online.