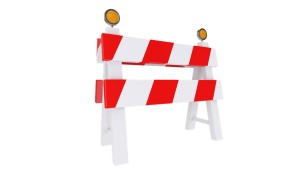 Gateway Operations wishes to advise the public of temporary lane restrictions on Route 1.
Beginning Monday, July 24, 2017, portions of the acceleration/deceleration lanes in both the eastbound and westbound directions near km 119.7 on the west side of Saint John will be closed.
The restrictions are scheduled to be in place for up to 5 consecutive weeks and are necessary to complete repairs to the concrete retaining walls.
Gateway Operations apologizes for any inconvenience.