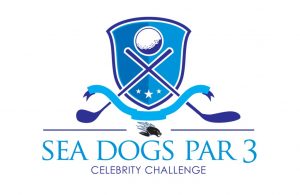 The Sea Dogs Foundation, in partnership with Investor's Group, is very excited to announce the first annual "Sea Dogs Par 3 Celebrity Challenge" is coming to Rockwood Park Golf Course in August.
Set for Friday, August 18th, the Challenge will see golfers play 18 par-3 holes with prizes on each hole worth at least $50,000 for a hole-in-one! One hole will also feature a MAJOR prize of more than $500,000! In all, more than $1.4 million in prizes are available to be won!
Teams can register in groups of three for $2,000. A celebrity participant, including current and former Saint John Sea Dogs players, completes each foursome. Teams have a chance to win prizes on all 18 holes!
Former Sea Dogs greats Jonathan Huberdeau, Nathan Beaulieu, Michael Kirkpatrick, Spencer Smallman and Jeff Caron have already confirmed their attendance. The names of more alumni will be released upon confirmation.
Following the Challenge, a dinner will be held at Britt's Rockwood Park where the Sea Dogs Foundation will announce the first inductee in the new "Sea Dogs Hall of Fame" in 2018. A formal induction ceremony and  the opening of the Sea Dogs Hall of Fame are scheduled for next year.
Hole sponsorships are available now.
For registration and hole sponsorship information, please visit seadogsgolf.com.