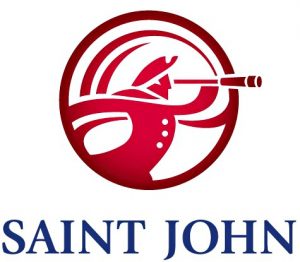 CALL FOR ARTIST SUBMISSIONS – The Originals: Celebration of the Arts
As described in the City of Saint John Arts and Culture Policy, the arts make a substantial contribution to the quality of life and vitality of our community. The City of Saint John believes that one of the most effective means of facilitating the development of arts and culture is recognition of this importance. Common Council supports, through its Saint John Community Arts Board, events at which municipal arts and culture awards will be publicly promoted and celebrated.
Accordingly, the Saint John Community Arts Board has implemented The Originals: Celebration of the Arts Awards Ceremony. Celebrated biannually, this year's fourth instalment of the event will be hosted on June 16th as part of the umbrella network of events celebrating Canada 150 events being hosted in Canada's original city, Saint John.
Central to the Community Arts Board's mandate is the commitment to supporting and delivering cultural products that help achieve the overarching goal of cultural diversity and prosperity. As such, the event imagery and awards will be created by a local artist who will provide creative direction for The Originals 2017.
We welcome submissions for this role from visual artists to develop the guiding design for the event.
This will include three stages:
a physical image in high-resolution format to be used for event collateral to be produced immediately
the creation of 12 awards for the event using this image (SJCAB will arrange for them to be mounted)
a three-dimensional version of the work to be displayed at the venue for The Originals: New Brunswick's Festival Place, Market Square, throughout the entire year of 2017 (venue to arrange for necessary materials).
The pieces need to possess a scale suitable for each format: in print; the physical awards; and, on-site display. Some of the event display may be lent to the event rather than part of the commission if an artist already has pieces in a collection that would be suitable to include. These cannot comprise more than 20% of the overall concept.
The commission awarded to the successful candidate is $2500. This will include all necessary formats of the image by February 27th, delivery of awards for mounting by April 16th, setup and tear-down of the pieces at the venue on June 16th, along with designing with reasonable means of transport in mind. Volunteers can be made available to assist with setup and tear-down if suitably arranged in advance.
The Originals Submission Guidelines:
Late or incomplete submissions will not be accepted
project description (500-word maximum in attached .doc or PDF format only)
up to 5 images (attached files under 1MB each, jpg, tiff, png, or gif) of sketches of proposed project and past work
an up-to-date artist portfolio, CV/resume (in attached .doc or PDF format only)
Please submit proposals via email by 5 pm Friday, February 10th, to Saint John Community Arts Board Chairperson bcrawford@dillon.ca and CC bernard.cormier@saintjohn.ca.
Successful candidates will be notified by Monday, February 13th, and must be able to provide the first portion of the project: the high-resolution image, by Monday, February 27th.
Emailed submissions must be titled "The Originals Artist Submission 2017" and follow the guidelines above. All text and image files should be attached, not embedded in your email. If you have a link (for samples of past work) please be sure to include it in your portfolio and not in the body of your email.
If you have any further questions about the submissions process, please don't hesitate to contact bcrawford@dillon.ca.