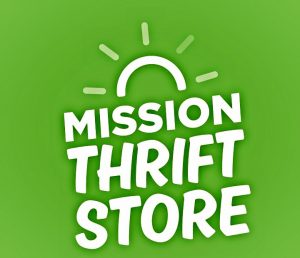 We've changed our name and modernized our look, but we have not changed what we believe in and who we are!
We will continue to stand by our Purpose:
"Serving to place the Living Word of God worldwide in Joint Ministry with Bible League Canada"
At Mission Thrift Store, our mission is to save you money, save the planet and tell the world about the saving work of Christ. We provide used (brand name) goods in a department store-like experience for value-conscious shoppers. We offer deals you can feel good about.
We considered our Joint Ministry with Bible League Canada and realized that we are providing more than Bibles. Mission Thrift Stores place the Living Word of God through Bible-based literacy programs, children's programs and leadership training programs, and through support to the Persecuted Church, transforming the lives of men, women and children in over 40 countries. Bible placement is the key to our ministry and will continue to be, but our ministry encompasses more than Bible placement.
We considered feedback received from our customers over recent years. There was much discussion that Bibles for Missions was confusing. Some people visited Bibles for Missions wishing to purchase Bibles and were surprised that it was a thrift store. Some have indicated that they have never shopped at the store becuase they thought it only sold Bibles. We have also heard that our name is a mouthful and it's no womder Bibles for Missions has become BFM.
It's kinda crazy when you think about it. That good no longer wanted or needed can still bring such massive positive change, and not just to our local communities but to communities around the world. And yet… isn't that just how God works?
Mission Thrift Store. Save more than money.
Located at 120 McDonald Street, Loch Lomond Place in Saint John. Click here to visit the website.