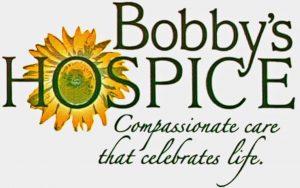 Mark your calendars! Starting this month on Wednesday evenings there will be a Chase the Ace Fundraiser for Bobby's Hospice at the Saint John Marina located at 2050 Westfield Road.
The kick off is Wednesday January 25th, 2017. Get three tickets for $5 on sale at the Saint John Marina from 5 to 7 pm. The winning ticket will be drawn at 7:15 pm.
Come and support this great cause!
About Bobby's Hospice
Bobby's Hospice is our community's 10-bed palliative care home. Our team of licensed healthcare professionals and trained volunteers provide 24-hour care and support to over 120 people living with a terminal illness every year in our community. The ONLY cost to patients is medication coverage.  All other costs are FREE. Government provides 45% of the funding needed and donations help Hospice provide the remaining 55%.
Our 22,000 sq. foot community palliative care facility offers:
10 private home-like bedrooms and bathrooms for patients
4 family bedrooms
Living rooms, cozy fireplaces, dining rooms, kitchens
Children's play room, a chapel for spiritual comfort and an outdoor garden to connect with nature
FREE parking, FREE cable TV, FREE wireless internet service, FREE family space, FREE home-made food for patients, FREE family refreshments
For more information visit Bobby's Hospice online.
Find more special events like this Chase the Ace Fundraiser for Bobby's Hospice in the Saint John Online Events Calendar and add your community event listing for free!