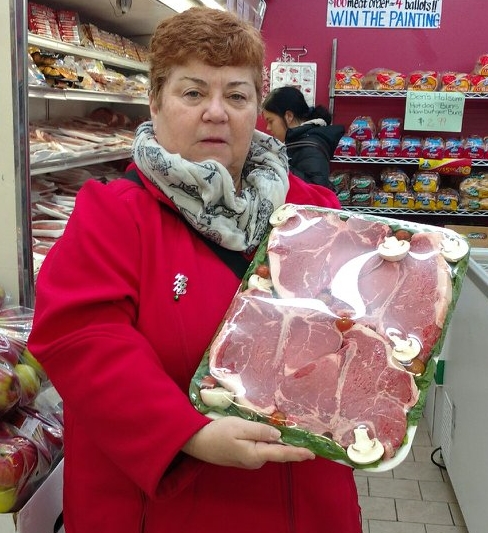 Congratulations to Donna Mc Donald! Donna is the most recent winner on our Saint John Online Facebook page where we frequently run contests.
Our friends at Olsen's Meat & Produce partnered with us to give one lucky person $50 worth of steak just in time for the holidays! Donna stopped by Olsen's before Christmas to claim her prize. Congratulations again!
Stop by the Saint John Online Marketplace to find this week's great deals from Olsen's Meat & Produce as well as other local businesses.
Like our Facebook Page @saintjohnonline and keep your eyes on the lookout for our next contest! Who knows what we might have available! And you might be the next lucky winner!