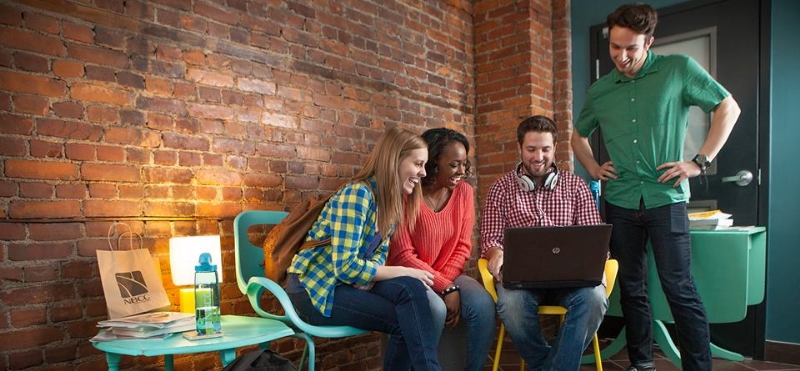 The provincial and federal governments are investing a total of $15.89 million at NBCC Saint John campus for a new trade education facility. The funding is being provided though the Post-Secondary Institutions Strategic Investment Fund.
"By working with the Trudeau government, we are getting things done to advance New Brunswickers priorities of economic growth, education and health care," said Premier Brian Gallant. "This project will allow NBCC in Saint John to strengthen its trade courses. We must value trades as they are crucial for our economy."
The new facility will improve the scale and quality of the trades programs at the Saint John campus. Also, moving these programs out of the main building will improve the air quality within that building.
The investment will also help the college build multi-functional spaces to provide flexibility for future classroom and shop programming needs. The new building will be designed to allow for future expansion and additions. The existing welding shop will be demolished.
The provincial government will invest $8.67 million, while the federal government will provide $7.22 million.
"Education and learning are investments that make New Brunswick stronger," said Saint John-Rothesay MP Wayne Long. "NBCC has long been a leader in skills training and with today's announcement of federal infrastructure funding, the Saint John campus can expand and meet the needs of its students and the region."
Long attended the announcement for Innovation, Science and Economic Development Minister Navdeep Bains.
Through the fund, the federal government will provide $49.3 million, the provincial government will invest $35.2 million, and universities will contribute $14.1 million, in several projects, which will result in a total of $98.6 million being spent on university and college infrastructure in New Brunswick. It is expected that additional investments will bring the total amount received by colleges and universities in New Brunswick to $111 million.
"NBCC makes a significant contribution to New Brunswick's socio-economic prosperity," said Susan Murchison, chair of the NBCC board of governors. "Aging infrastructure is a challenge to maintaining and growing that contribution. This investment in a new trades facility at our Saint John campus will ensure that NBCC can continue to play an important role in developing a highly-skilled workforce here in New Brunswick."