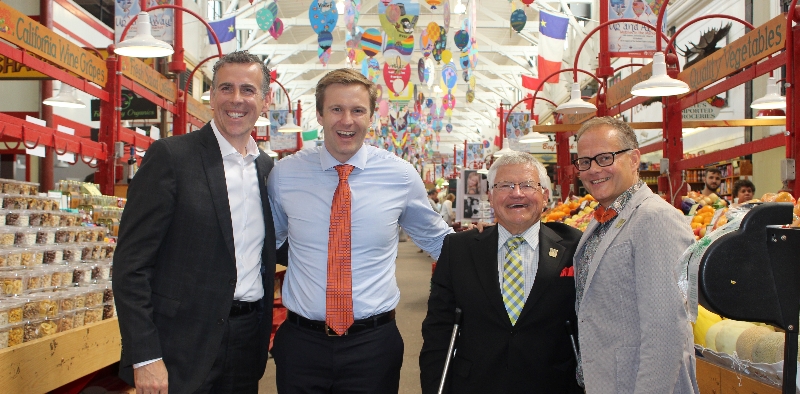 The provincial and federal governments and the City of Saint John are investing a total of $6.09 million to support infrastructure upgrades and improvements to the Saint John City Market.
"We know how important economic growth is to New Brunswickers," said Premier Brian Gallant. "We are getting things done with investments like this which will spur economic growth."
The Saint John City Market is a National Historic Site.
"The federal government, through the Atlantic Canada Opportunities Agency (ACOA), is committed to projects that create economic opportunities by building on local strengths," said Saint John-Rothesay MP Wayne Long. "For centuries the Saint John City Market has represented a rich fabric of flavours in food, music, art and friendships. Support for these upgrades and improvements will help continue this vibrant community tradition and contribute to this region's economy for years to come."
Long attended the event for Innovation, Science and Economic Development Minister Navdeep Bains, who is also minister responsible for ACOA.
Each level of government is investing $2.03 million for the project which involves replacing the roof, repairing and stabilizing the masonry, upgrades related to building code and energy efficiency, and the addition of an escalator and elevator to improve accessibility.
"The City Market has been a special place for residents and visitors for generations," said Saint John Mayor Don Darling. "This funding from our provincial and federal partners will allow the market to be an iconic gathering place for years to come."
In 2013, the Saint John City Market was named Canada's Great Public Space, by the Canadian Institute of Planners. The contest is staged annually by the institute to celebrate places Canadians love and to highlight the role of professional planners in creating these places.