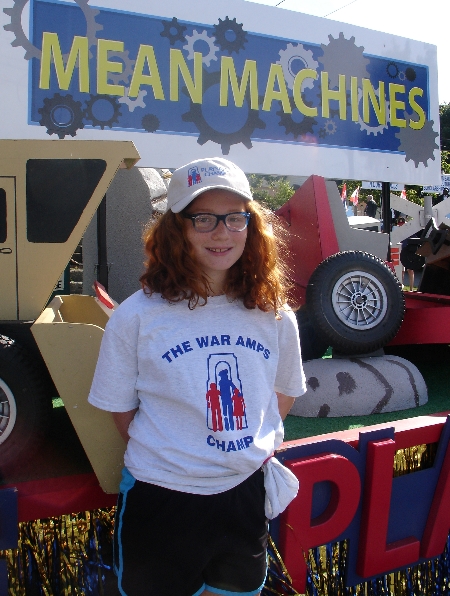 The War Amps float passed on the vital PLAYSAFE/DRIVESAFE message at the recent Natal Day Parade, in Halifax, NS.
This year's theme, "Mean Machines. Spot the danger before you play!" was depicted on the colourful, animated float, which had a special focus on lawn mowers, farm equipment and railway crossings.
Emma Coakley, 10, of Saint John, joined the float as a Safety Ambassador, and warned kids about the dangers in their neighbourhood.
As a member of The War Amps Child Amputee (CHAMP) Program, Emma is well qualified to pass on the PLAYSAFE message as she has met children who have lost limbs in accidents that could have been prevented.
2016 marks the 70th anniversary of The War Amps Key Tag Service! The float and PLAYSAFE message are examples of key tags at work. To date, more than 1.5 million sets of lost keys have been returned to their owners.