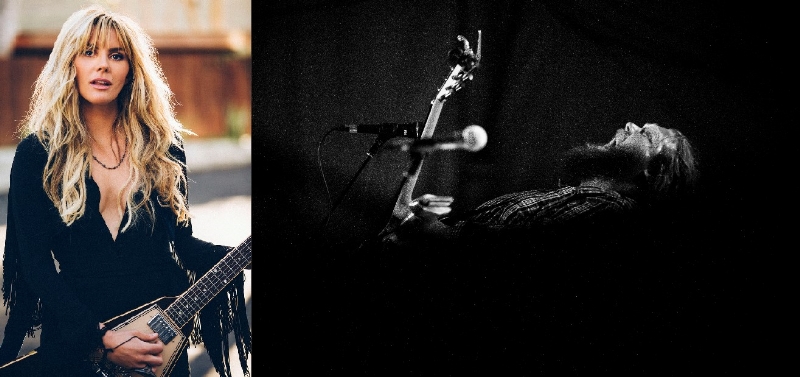 Get ready to celebrate the best of New Brunswick as Saint John's Waterfront hosts Area 506's Inaugural New Brunswick Day Festival this weekend!
Showcasing New Brunswick music, culture and goods in a unique shipping container village on the city's long wharf; it's about celebrating and shining a light on the entire province.
Starting today, Friday July 29th, the Area 506 Passport will allow event attendees to collect rewards for visiting select venues, restaurants and shops during the festival weekend. Collect stamps at the various shops or pubs and redeem your passport for a special Area 506 pin at Container City.
And in what's likely to be one of the most exhilarating parts of the weekend, there's a fantastic line-up of music for Saturday and Sunday featuring Grace Potter and Matt Andersen & The Bona Fide!
Saturday's New Brunswick showcase includes supporting act 1755 and headliner Matt Andersen and the Bona Fide. Sunday's concert line-up includes supporting acts Big Sugar, July Talk, and headliner Grace Potter.
Other aspects festival goers can expect include: a New Brunswick food and beer garden featuring all provincially-made food and drink, multi-cultural displays and performances, and more. Don't miss the Midnight Grande Finale – Canaport LNG Fireworks Show – on the Port Saint John Waterfront!
For more information visit the website at area506.ca
About Grace Potter
Heralded as one of today's best live performers, Grace Potter has played every major music festival from Coachella and Lollapalooza to Bonnaroo and Rock in Rio. She's had the honor of sharing the stage with artists such as The Rolling Stones, Willie Nelson, Robert Plant, the Allman Brothers, Neil Young, Mavis Staples, and The Roots to name just a few. Most recently, she was given the honour of performing, along with Sheryl Crow, a tribute to the late Glenn Frey at the Rock and Roll Hall of Fame induction ceremony. For an artist who has built a devoted fan base through her electrifying live show, Potter seems hell-bent on breaking out of the box when it comes to studio work. She refuses to be defined by a single genre. Over the last three years, she has seamlessly transitioned from collaborating with the Flaming Lips for a Tim Burton film, to songwriting and producing for soundtracks and theme songs for film and TV, to multi-platinum, Grammy- nominated country duets with her friend Kenny Chesney, to most recently joining The Rolling Stones on stage for an inspired rendition of "Gimme Shelter."
Citing Miles Davis, Dylan, the Beatles, Bowie, Blondie and Beck as prime examples, Potter says she is drawn to artists who make sonic leaps from record to record—a notion she has explored throughout her career.

About Matt Andersen
With over 10 million views on YouTube, a 2013 European Blues Award, and winning Best Solo Performer at the Memphis Blues Challenge, it appears that the entire world is now discovering Matt Andersen. A powerhouse performer with a giant soul-filled voice and commanding stage presence, Matt has built a formidable following the old fashioned way – touring worldwide and letting the converted audiences and Andersen devotees spread his reputation through word of mouth. In addition to headlining major festivals, clubs and theatres throughout North America, Europe and Australia, he has shared the stage and toured with Bo Diddley, Buddy Guy, Greg Allman, Tedeschi Trucks Band, Randy Bachman, Little Feat, Jonny Lang, Serena Ryder, and more. Andersen has won the 2013 Euro Blues Award for Best Solo /Acoustic Act, three Maple Blues Awards in 2012, and nabbed him 2010 International Blues Challenge in Memphis. Andersen has received a JUNO nomination for Roots & Traditional Album of the Year, a CIMA Road Gold award, and two consecutive Maple Blues Award for Male Vocalist of the Year.