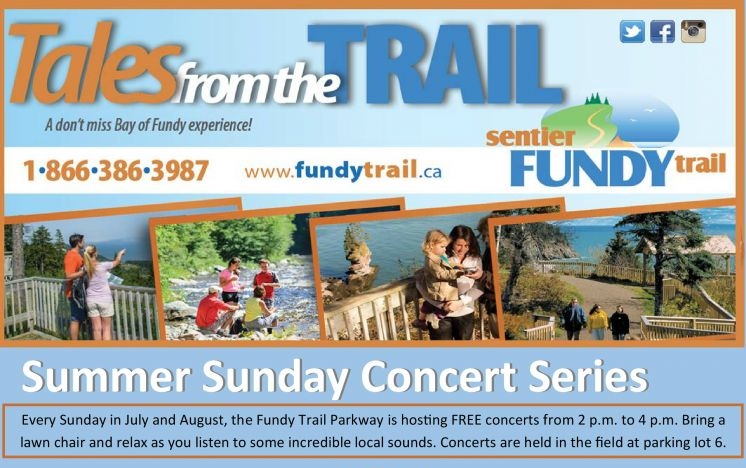 Every Sunday in July and August, the Fundy Trail Parkway is hosting FREE concerts from 2-4 pm. Bring a lawn chair and relax as you listen to some incredible local sounds! Concerts are held in the field above the sawmill at Parking Lot 6. The summer concert series began last Sunday July 3rd, 2016 with Shamper's Bluff and will continue weekly through August 28th.
Fundy Trail Summer Concert Series Schedule
July 10th – The Cool Chicks and the Ugly Doclings
July 17th – Ivan and Vivian Hicks
July 24th – The Cathy Hutch Band
July 31st – Frantically Atlantic
August 7th – WeBe2
August 14th – Hot Fuss
August 21st – Allison Inch and Friends
August 28th – Reg Gallant and Yesterday's Wine
For more information about any of these performers or other events coming up at the Fundy Trail Parkway visit their website at www.fundytrailparkway.com.