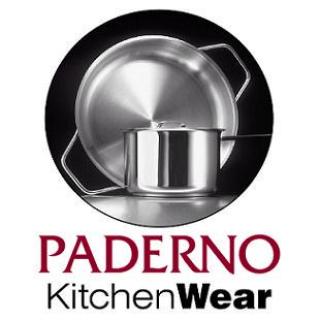 Paderno, makers and distributors of world-famous stainless steel cookware, utensils, housewares, and much more, returns next week to Harbour Station for their annual Blow-out Sale.
A huge range of exceptional quality Paderno products will be available for sale, at exceptional savings.
The six-day event opens on Tuesday, May 31st, and will continue through Sunday, June 5th.
Admission is free and there's no charge for parking!
Schedule:
May 31 2016, 09:00 AM – 09:00 PM
Jun 01 2016, 09:00 AM – 09:00 PM
Jun 02 2016, 09:00 AM – 09:00 PM
Jun 03 2016, 09:00 AM – 09:00 PM
Jun 04 2016, 09:00 AM – 06:00 PM
Jun 05 2016, 09:00 AM – 04:00 PM
About Paderno
Paderno started in Prince Edward Island, Canada in 1979 with a vision of making cookware so good it would outlast anything in the kitchen. Since those early beginnings, our Pots for Eternity have become famous across Canada and into the United States. Now, as we celebrate our 31st anniversary in business, not only has that vision of excellent performance and outstanding durability been the guiding light in making us Canada's only cookware manufacturer, it has helped us develop an ever widening range of kitchen products that continue to meet that standard.
For more information visit the Harbour Station website at www.harbourstation.ca.