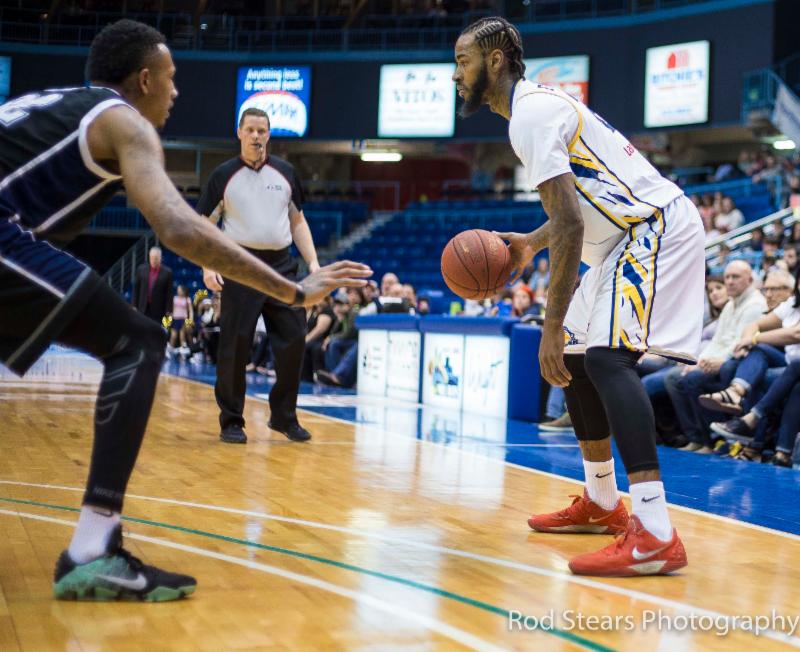 The Saint John Mill Rats led the #1 Halifax Hurricanes most of the way in Game 3 of the Atlantic Division Championships, but a late game meltdown led to overtime and the Hurricanes prevailed 110-104 to take a 3-0 series lead.
The Mill Rats started with a strong effort leading 18-10 in the first quarter. The Hurricanes fought back and Saint John's lead was only 24-21 after one.
In the second quarter the Mill Rats offense slowed with the second unit and Halifax held them to just 16 points while scoring 21, good for a 42-40 lead at the half.
"Our guys fought with everything they had, and I'm proud of their effort," said Mill Rats Head Coach Rob Spon. "We didn't execute down the stretch and picked up some ill-timed fouls, and that cost us."
In the 3rd quarter, Saint John reestablished control of the game somewhat and took a 63-59 lead into the final quarter.
The fourth quarter started well for Saint John, particularly Chris Smith who got himself to line 8 times, making 7 of them.
The Mill Rats led 87-82 with 3:18 remaining when Gabe Freeman got his 6th foul, disqualifying him from the remainder of the game. Freeman was drilled by Kevin Loiselle and there was no call, and he retaliated with a similar bump but that was called.
Loiselle made two free throws while Shane Gibson knocked down a three pointer sandwiched around four free throws from Chris Smith and Doug Herring to make it 91-87 with 1:10 left.
With the Mill Rats leading 92-91 with 3.8 seconds left they were whistled for a loose ball foul.  Kyle Hunt made the first and missed the second tying the score at 92-all.  The Mill Rats only had 1.9 on the clock after the scramble for the rebound and Doug Herring's off balance three pointer missed as time expired.
In overtime the Hurricanes were beneficiaries of the whistle on repeated possessions and were awarded 8 straight free throws, netting a 99-91 lead with 3:20 remaining.  The lead proved to be insurmountable and the Hurricanes won by a final of 110-104.
The Hurricanes are right back in Harbour Station on Saturday night at 7 PM for Game 4, in what could be the final Mill Rats game of the season.  You won't want to miss it.  Tickets are onsale at 
www.harbourstation.ca