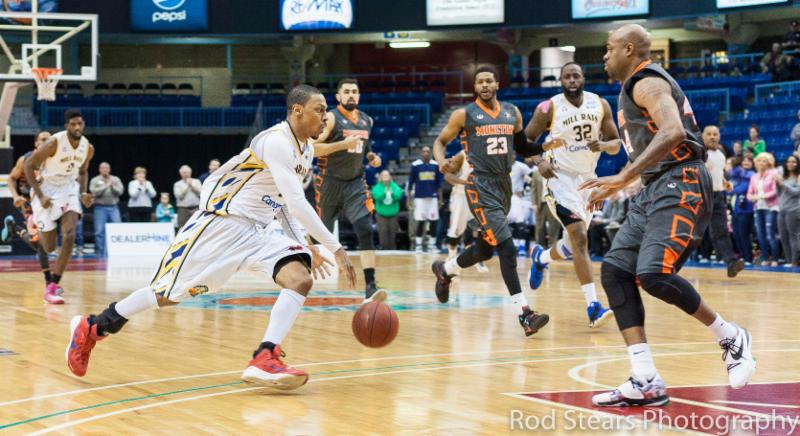 The Saint John Mill Rats strong start ignited a victory at home over the Moncton Miracles, 109-99.
Saint John scored 34 points in the first quarter en route to a 19 point first quarter lead, at 34-15. Moncton was able to cut into the lead during the second and third periods, but the Mill Rats put another 30 points on the board in the 4th quarter to close the game.
"This was a great game for us to see our guys stepping up in Gabe Freeman's absence," said Mill Rats Head Coach Rob Spon. "The ball moved well and we paid attention to our defensive assignments."
Anthony Anderson led Saint John with 33 points, Johnny Mayhane scored 21, Ricky Volcy 17, and Doug Herring Jr 15. James Justice led Moncton with 24.
Saint John has now won four games in a row and 11 of their last 15.
The Mill Rats record improves to 25-14 while the Miracles drop to 14-25.
Saint John hosts the #1 Halifax Hurricanes tonight at Harbour Station at 7 PM in the regular season finale. The play-offs begin May 4th at Harbour Station.
Tickets are on sale at the Harbour Station Box Office or by calling 506-657-1234 or by visiting www.harbourstation.ca