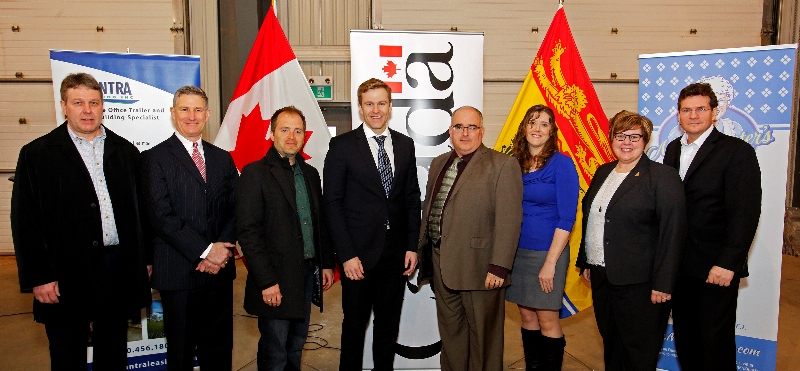 Premier Brian Gallant has reiterated the provincial government's continuing support for the Sussex area in the wake of the Picadilly mine closure during an address to the Sussex and District Chamber of Commerce this week. About 70 chamber members and guests were in attendance.
"These are challenging times for many families in the Sussex region and the community as a whole," Gallant said. "Our government and I personally are here to do whatever we can to help."
The premier, Deputy Premier Stephen Horsman, Energy and Mines Minister Donald Arseneault, Rick Doucet, minister responsible for Opportunities NB, Stephen Lund, CEO of Opportunities NB, and other government officials have been in the region at various times during the last few weeks to work with the community to overcome the challenges arising from the Picadilly closure.
"Helping the families and the community transition to other employment and skills development opportunities is a focus for all of us at the moment," said Gallant.
The Department of Post-Secondary Education, Training and Labour has been in Sussex to offer services, including employment and personal counselling, help with career decision making, interview skills and resumé writing. A job fair was held February 2nd.
The department has also worked with Potash Corp. to provide transitional assistance.
"We have also been working hard to attract investment to the Sussex region," said Gallant. "By working together, we have been able recently to secure 89 jobs for the Sussex region. It is a start."
The premier announced investments totalling $365,000 in three Sussex-based businesses – Alantra Leasing, Mrs. Dunster's and Timberparts – that will create 39 jobs in the community. A further 50 jobs will be announced by another private sector business in the days ahead, he added.
The Sussex visit was part of the premier's cross-province chamber of commerce tour, with 12 stops planned during the next two weeks.