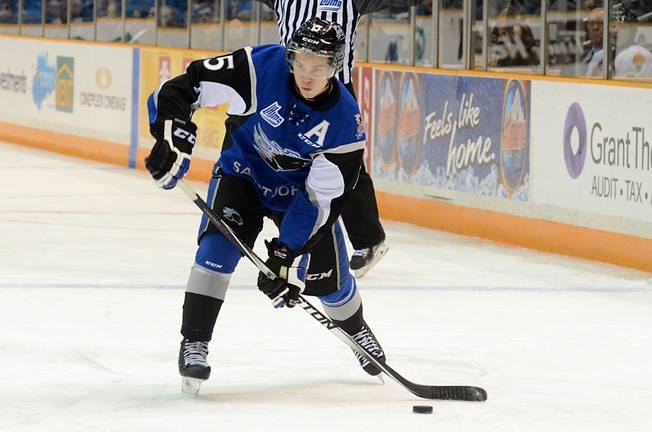 Saint John Sea Dogs centre Matthew Highmore has been named the Quebec Major Junior Hockey League's third star of the week for the period ending January 24th.
The Dartmouth, Nova Scotia, native registered three goals and seven points in three games last week.
Highmore, 19, kicked off his week with two goals and an assist in Thursday's 5-4 loss in overtime to the Islanders at Charlottetown. On Friday, he registered an assist in a 3-2 shootout victory over Cape Breton. He posted one goal and two assists in Saturday's rematch against the Screaming Eagles, a 7-5 win.
Highmore has eight goals and 16 points during a seven-game points streak.
Sherbrooke Phoenix goaltender Evan Fitzpatrick was named first start of the week. Forward Vitalii Abramov took second star.