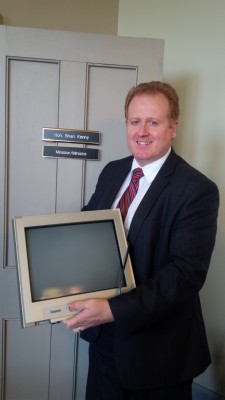 The provincial government is establishing a waste management program for electronics.
"The constant demand for the best and the latest technology is creating environmental challenges across North America, and we must respond," said Environment and Local Government Minister Brian Kenny. "We cannot continue to allow this material to end up in our landfills where toxic chemicals found in electronics such as lead and mercury could poison our land and water. This new waste management program will allow New Brunswickers to dispose of their unwanted electronics in an environment-friendly way."
Slated to be in operation by the fall of 2016, the program will allow residents to dispose of their old electronic products such as televisions, tablets, computers and digital cameras by bringing them to locations around the province, including various retail outlets. These items will then be sent for recycling by the brand owners. The program is expected to protect the environment by diverting about 3,500 tons of electronic equipment from landfills every year.
"This program will not cost the government any money, it will create employment and it will ensure that the industry is responsible for managing its product from the moment it hits the retailers' shelves to the end of its life," said Kenny.
The program, which is based on the same extended producer responsibility principles as the paint and used oil recycling programs, will be managed by brand owners and overseen by Recycle New Brunswick. Brand owners will determine recycling costs per product. If they choose to recover these costs by charging an environmental fee, that fee will have to be integrated into the full price of an item, but brand owners will be free to communicate these costs. The goal is to ensure that New Brunswickers do not face unexpected costs when they pay for an item.
"Establishing this program is the right thing to do and I am proud to be part of a government that is committed to protecting our environment by making the industry responsible for its waste and removing these harmful materials from our landfills," said Kenny. "Consumers expect to pay the advertised price for a product plus tax at the point of sale and we do not want any surprises at the cash register. By integrating these fees we are protecting consumers from unexpected additional costs."