The Saint John Mill Rats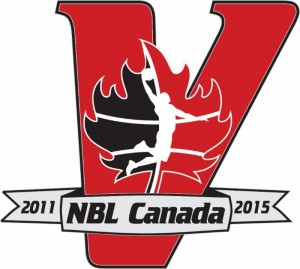 are pleased to release their 2015-16 NBL Canada regular season schedule.
The season this year features 40 games (20 home and 20 away) which represents an increase from the 32-game season last year. The regular season begins on December 26th league-wide and ends on April 30th. The play-offs will be held in May and June.
The Mill Rats season kicks off on the road on Boxing Day December 26th at 2 pm in Charlottetown, PEI against the Island Storm. The game marks the return to the site where the last season was ended on a shot at the buzzer on March 12th.
The home opener for Saint John is slated for Sunday December 27th at 4pm at Harbour Station against the new Halifax Hurricanes NBL team.
To access the website version of the schedule click here.
Season tickets are on sale at the Harbour Station Box Office or by calling 506-657-1234 or by visiting www.harbourstation.ca.
For more information, visit www.millratsbasketball.ca or email hoops@millratsbasketball.ca.
About the NBL
The Saint John Mill Rats are part of the National Basketball League of Canada.
The National Basketball League of Canada founded in 2011, is Canada's only professional basketball league. There are currently 8 teams, with 2 divisions: Central and Atlantic. The NBLC is committed to being one of the leading professional basketball leagues in the world. The NBLC provides Canadians, international athletes, coaches and officials the opportunity to participate in the game they love at the professional level. The NBLC is dedicated to raising awareness of the sport of basketball throughout Canada, by providing fans with an exciting and entertaining experience.
For more information on the league, please visit www.nblcanada.ca.