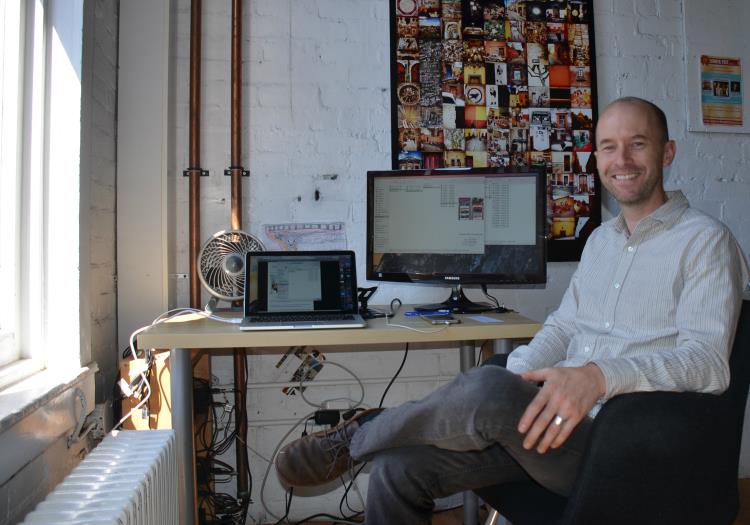 Mark Hemmings is a very familiar name to Saint John. Of course, he is part of the dynamic Hemmings House team, but he is more than that. An avid photographer and world traveller, he is passionate about his craft and is always eager to share his brilliant work, as well as offer tips and encouragement to fellow and novice photographers. Mark takes advantage of his love of photography, travelling and teaching by integrating it into his business. Every year, people from Saint John, the rest of Canada, Americans and Europeans join him in Japan or San Miguel de Allende, Mexico, for a week of learning and experiencing photography and touring wonderful locations.
Mark is active on Instagram, has a beautifully presented blog, and offers workshops regularly. All of the information for these pieces are linked below. For now, let's put the man who is usually behind the camera in front for a minute, with pleasure …
Where were you born? Where are you from?
I was born in Liverpool, Nova Scotia, but my parents moved us to the east side of Saint John when I was a baby. I have happily lived in Saint John ever since, except for a year living in Nagano Japan in 2000.
How long have you been a part of the Uptown scene?
I have been a part of the Uptown scene as a professional photographer since the early 2000's, having various photo studios on Canterbury Street and Prince William Street. I also went to Saint John High School, which gave me a love for being uptown.
Name one or two people who you look to for inspiration.
Solomon, the master of wise sayings, and also the French mystic Jeanne Guyon.
What is your favourite season, and why?
Fall is my favourite season. I love the cool north wind, deep blue skies, and fresh air. Fall is also the time of the Jewish new year, so it feels like a season of new beginnings.
Coffee, tea, or other?
I really enjoy a good espresso each morning with my Italian Bialetti moka pot. After dinner I will sometimes make my wife and I a traditional machiatto with a nice decaf roast.
Any pets?
No pets at this point, but I grew up with cats, and I seem to connect well with them. Cats always feel comfortable with me.
Favourite Musician or Artist?
I realize that it is an obvious answer, and not very original, but I get a lot of street photography inspiration from viewing the images of Henri Cartier-Bresson.
What is your Uptown Insider Tip?
Twice recently I tried the strawberry spinach salad at Churchill's and I loved it. My current studio at Hemmings House is literally the next door down from their back exit, so if I fail to bring my lunch I stop there once in awhile (especially if it is raining!)
Mark Hemmings workshops: www.markhemmings.com/workshops
Instagram: www.instagram.com/markhemmings
Facebook: www.facebook.com/hemmings.mark
Twitter: www.twitter.com/markhemmings