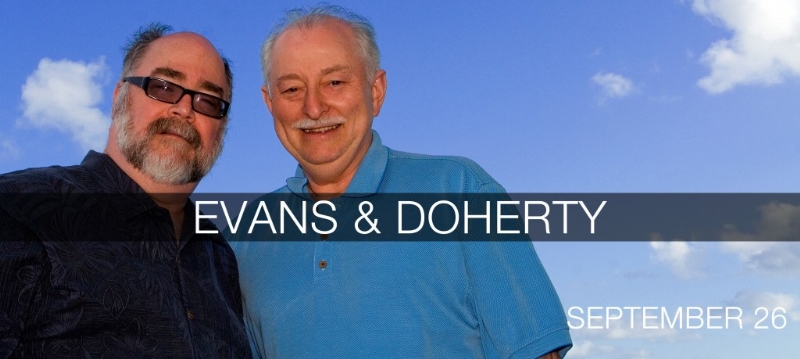 East Coast music stalwarts Evans and Doherty will perform a concert at the Imperial Theatre on Saturday September 26th at 7:30 pm. Tickets are $22 for Subscribers, $25 for adults, and $20 for Student RUSH. Visit the Imperial Theatre website to get tickets.
Evans and Doherty have spent the last 35 years wowing audiences around the world. From traditional Irish tunes to sea shanties to original folk songs, these two deliver an evening that gets toes tapping and even brings an occasional tear to the eye. Saint John's own Gerry Taylor has called them "the greatest folk duo still performing in this world."
To capture the essence of an Evans & Doherty performance, take a lively blend of traditional, original and contemporary songs, add a liberal sprinkling of stories and humour, then sit back and enjoy these fine entertainers.
Equally at home in a pub-setting, concert hall, festival or convention, Evans & Doherty are first-rate musicians, singers, songwriters, promoters and producers. They also possess the ability to entertain any audience, any place, any time. For more information visit their website.