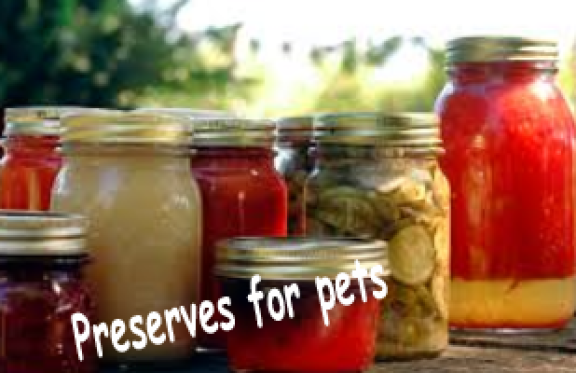 The Busy Paws ladies have been pickling up a storm for the Saint John SPCA. If you have not already heard of them you will remember them when you taste their preserves.
Last year it was fast and furious … they were sold out so fast it almost left them in a "pickle." They are absolutely the best! You won't be disappointed. Click here to download an Order Form for you to complete and return by this Friday if possible so I can get the orders in.
Great hostess gifts with Thanksgiving fast approaching. (I bought mine for that very purpose last year and en route sampled a little). Had to stop and buy a bottle of wine instead but it was worth it.
Here is the latest list of our inventory:
Mustard pickles – 500ml – 17 bottles
Pickles beets – 500ml – 10 bottles
Pickled beets – 250ml – 5 bottles
Zuc. Relish – 250ml – 7 bottles
Lady Ashburnham – 250ml – 10 bottles
Mustard Beans – 250ml – 6 bottles
Red Pepper Jelly -regular – 250ml – 1 bottle
Red Pepper Jelly – hot – 250ml – 2 bottles
Salsa – 500ml – 10 bottles
Blueberry Jam – 250ml – 5 bottles
Strawberry Jam – 250ml – 14 bottles
Green tomato chow (available) end of September