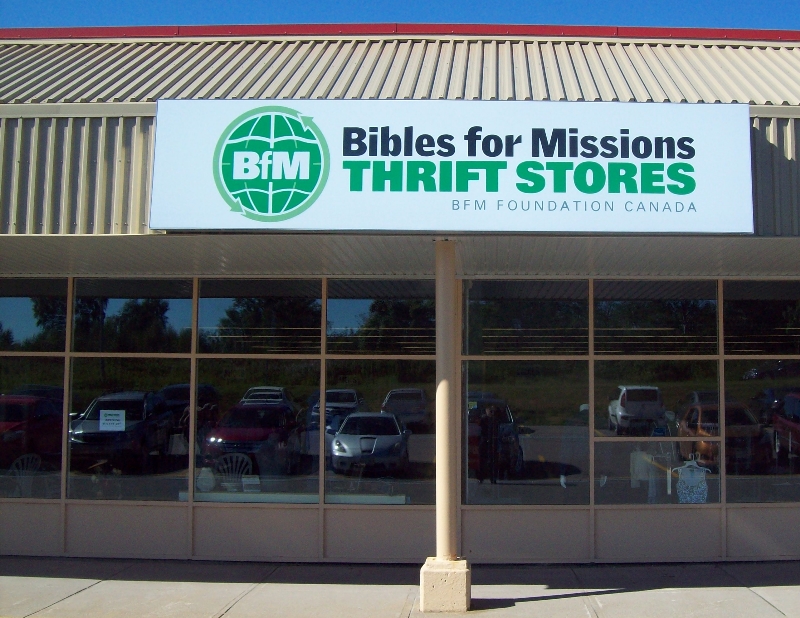 The newest Atlantic Bibles for Missions (BFM) Thrift Store opened recently at 120 McDonald Street in Loch Lomond Place. If you are in the area, please come check out their beautiful new store and say hello to their first Manager, Kevin Smith. They are open Monday, Tuesday, Wednesday and Friday from 10 am to 5 pm, Thursday from 10 am to 7 pm, and Saturday from 9 am to 3 pm. The store is closed on Sunday.
BFM is a volunteer-driven, non-denominational Christian organization that operates thrift stores across Canada. One of the store's main focuses is to generate funds for the Bible League of Canada, to help distribute Bibles worldwide. Another focus is being good stewards of the earth. All BFM stores are environmentally conscious.
They will accept all types of new and gently used items that are clean and in saleable condition such as:
Clothing in good condition with buttons and zippers that zip, shoes and boots, hats, mittens and scarves
Furniture such as dressers, cabinets, tables, chairs, desks, sofas, bed frames (pickup and delivery service available)
Housewares such as dishes, glassware, kitchen utensils, pots and pans and small appliances
Knick Knacks, collectibles, pictures, frames, china, and glassware
Sporting goods such as bikes, trikes, golf clubs, "smaller size" exercise equipment, skates, toboggans and skis
Jewellery, electronics and "newer model" computers
Tools, hardware, lawn and garden items
Games, toys and puzzles, books for all ages, records, Cds, DVDs, and video tapes
Linens, towels and blankets
And anything else that can be resold.
Unfortunately they cannot accept any of the following items:
Helmets and face protectors of any kind (hockey, skating, bicycle, etc.)
Mattresses, box springs and sofa beds
Furniture which is soiled or in need of repairs
Infant car seats and cribs
Food products of any kind
Construction and home renovation items such as doors and windows
Chemical products such as paint, cleaning products and personal care products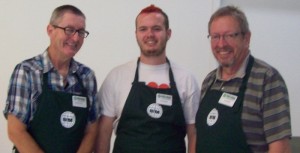 Volunteers are the driving force of BFM's success. Thrift Store volunteers are made up of all ages and denominations, and their contributions vary anywhere from a couple of hours a week to full-time participation. They aim to create a place where volunteers enjoy coming to help. They also hope their volunteers serve the local people with dignity and respect. Your interest will help make a difference that is felt around the world! They encourage men and women of all ages to find an area that suits their skill set. Here are just a few of the types of jobs:
Sorting and recycling
Tagging
Creating displays
Small appliance and electrical repair
Stocking
Cashiering
Customer assistance
Book sorting
For more information please email bfmsaintjohn@gmail.com.