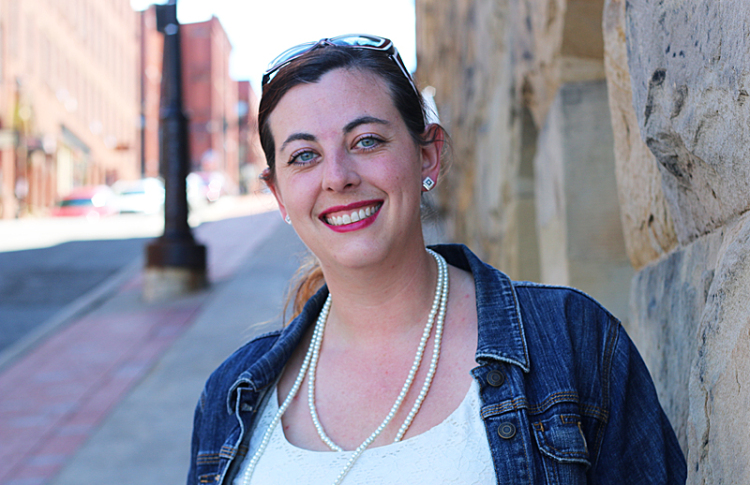 Gilliane Nadeau has been with Uncorked Tours since its inception in January 2013, and is the driving force behind a revolution of food and drink culture in the Uptown core.
Uncorked offers New Brunswick summer winery tours, river cruises and both public and private tastings year round, and caters to the wine connoisseur and food aficionado alike. Their Uptown Saint John walking tours can be booked daily, and offer a taste of local cuisine combined with Port City history.
Let's learn a bit more about Gilliane …
Where are you from?
I grew up in Riverview, NB but my family lives in Woodstock now.
How long have you been a part of the Uptown scene?
I moved to Saint John two and a half years ago and it's been wonderful!
Who do you look to for inspiration?
The women at Aquila Tours are doing a wonderful job putting Saint John on the map and I definitely look up to them as an example of what I can grow my company to be. Wanda Hughes has been in tourism forever and she has provided so much great advice and support to me. These women in tourism show me the kind of impact tourism has on our community.
What is your favourite season, and why?
I love summer and love being outside sitting out on a restaurant patio, having a picnic, or hitting the beach. The other seasons have great qualities, but to me, summer is king.
What is your Uptown Insider Tip?
You can find NB wine on the menus at the Saint John Ale House, Happinez wine bar and Lily's Bistro in Rockwood Park. You can purchase bottles from Winegarden Estate in the Saint John City Market!
Visit Gilliane and Uncorked at:
Facebook: https://www.facebook.com/UncorkedNB
Twitter: https://twitter.com/UncorkedNB
Uncorked Tours: http://www.uncorkednb.com/