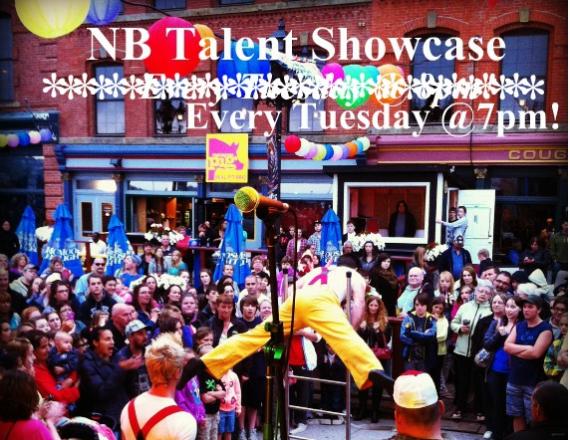 Market Square, New Brunswick's Festival Place, provides free Arts and Culture programming each and every day from the Summer Solstice in June until Labour Day in September.
Do you have what it takes to be New Brunswick's favourite performer? Every Tuesday evening at 7 pm, the Boardwalk hosts sensational dancers, singers, jugglers and invited performers. From goosebump-generating opera to dancing dogs, there is something for everyone!
Hosted by: Patrick Blanchard and Allie Murchison
Featuring: Katie Reid, Paul Evans, Megan & Jillian Toner, Marcy Mabey
For an application please visit: www.thewave.ca
New line-ups every week – singers, dancers, magicians, dog trainers, and many more!